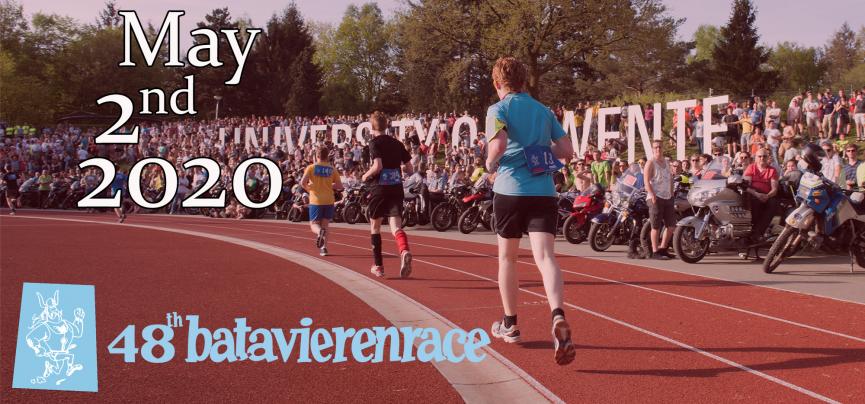 🏃‍ Batavierenrace
Sat May 2, 2020 @ 00:00
-
23:59
Next year, May 2, 2020 the legendary Batavierenrace will be held. It is the world's largest relay race! The route of the Batavierenrace goes over 175 kilometers and contains 25 stages, from Nijmegen to the campus of Enschede (the longest stage is 10.5 km). Teams from all over the world will participate. We as Hercules, want to join the Batavierenrace this year with a Hercules Team! As the registration deadline is approaching, we want to know who wants to participate! After the finish of the Batavierenrace, the biggest student party of the Benelux will be held, on the University Campus here in Enschede.
Since we know you are all strong and fit enough to be part of our team, we want to participate with a Hercules team! If you are interested, you can sign up before 1 November: here
If you know somebody else who wants to participate in the Bata, but doesn't have a team yet (like a housemate) you can sign up for him/ her too!
(To make it a great success, with our own custom shirts, transportation and food, the costs are €25)